We recently hit a major milestone in our trip as we crossed the 90 day mark while in Bangkok, Thailand. Seeing as we are almost a third of the way into our journey we thought it would be fun to reflect on all of our travel experiences to date and take a pause to compare some of our best experiences across countries.
Trip Facts
Since leaving the USA on April 12, 2016 we have traveled more than 43,000 km (26,600 miles).

84% was by air transport, 12% by train, and 4% by car or other (e.g. bus, taxi).

On average, we walk 7.5 miles per day, with many days over 10 miles when we are doing day hikes or treks.
We have visited six countries and lodged overnight in 32 different cities. That's an average of only three nights in any one city or specific place per stay. Imagine packing up your entire lives into backpacks every three nights!
Budget-wise, Japan has been the most expensive country that we have visited. This is mostly due to the rail-passes that we acquired – while they saved us a lot of money, they were still one of the largest purchases we have made. Vietnam has been the least expensive country where it is feasible to get by on less than $50 per day. We have saved a lot of money (vs budget) by using member rewards points (e.g. Hilton, Marriott) and through the use of AirBnB. Natalie is working on an article specific to how we have saved money while traveling that we plan to publish soon.
Our Favorite...
Overall Experiences
Hiking the Great Wall of China at Jinshanling - near Beijing, China.
Snorkeling the Great Barrier Reef - Cairns, Australia.
Overnight Cruise - Halong Bay, Vietnam.
Bluebridge Cook Strait Ferry from Wellington to Picton - New Zealand.
Tsukiji Fish Market - Tokyo, Japan.
Milford Sound - New Zealand.
Staying in a Ryokan - Mt Koya, Japan.
View from the tallest observation deck in the world, Shanghai Tower - Shanghai, China.
Cities
Wanaka, New Zealand
Kyoto, Japan
Wellington, New Zealand
Tokyo, Japan
Hoi An, Vietnam
Hong Kong, Hong Kong
Lodging Experiences
Grand Hyatt – Hong Kong, Hong Kong
Hilton Niseko – Niseko, Japan
Ryokan - Mt Koya, Japan
Crowne Plaza - Xi'an, China
AirBnB - Palm Beach, Australia
Nugget Point - Queenstown, New Zealand
Activities
Tramping in New Zealand (Queenstown Track)
Wine Tastings & Biking in Marlborough, New Zealand
Hiking the Great Wall of China
Miyajima Island Hike, Japan
Surfing on The Gold Coast, Australia
Cooking Classes, Vietnam and Thailand
Kayaking in Halong Bay, Vietnam
Snorkeling the Great Barrier Reef
Onsen bath, Niseko, Japan
Star Ferry, Hong Kong, Hong Kong
Foods
Noodles, Muslim Quarter, Xi'an, China
Grilled fish at Cha Ca Thang Long, Hanoi, Vietnam
Seafood and wine pairings at Wairau River Vineyard Lunch, Blenheim, New Zealand
Pad Thai and Curry at Kalpapruek, Bang Rak, Bangkok, Thailand
Venison in Fox Glacier, New Zealand
Tsukiji Market Sushi, Tokyo, Japan
Peking Duck, Beijing, China
Ramen in Ramen Alley, Sapporo, Japan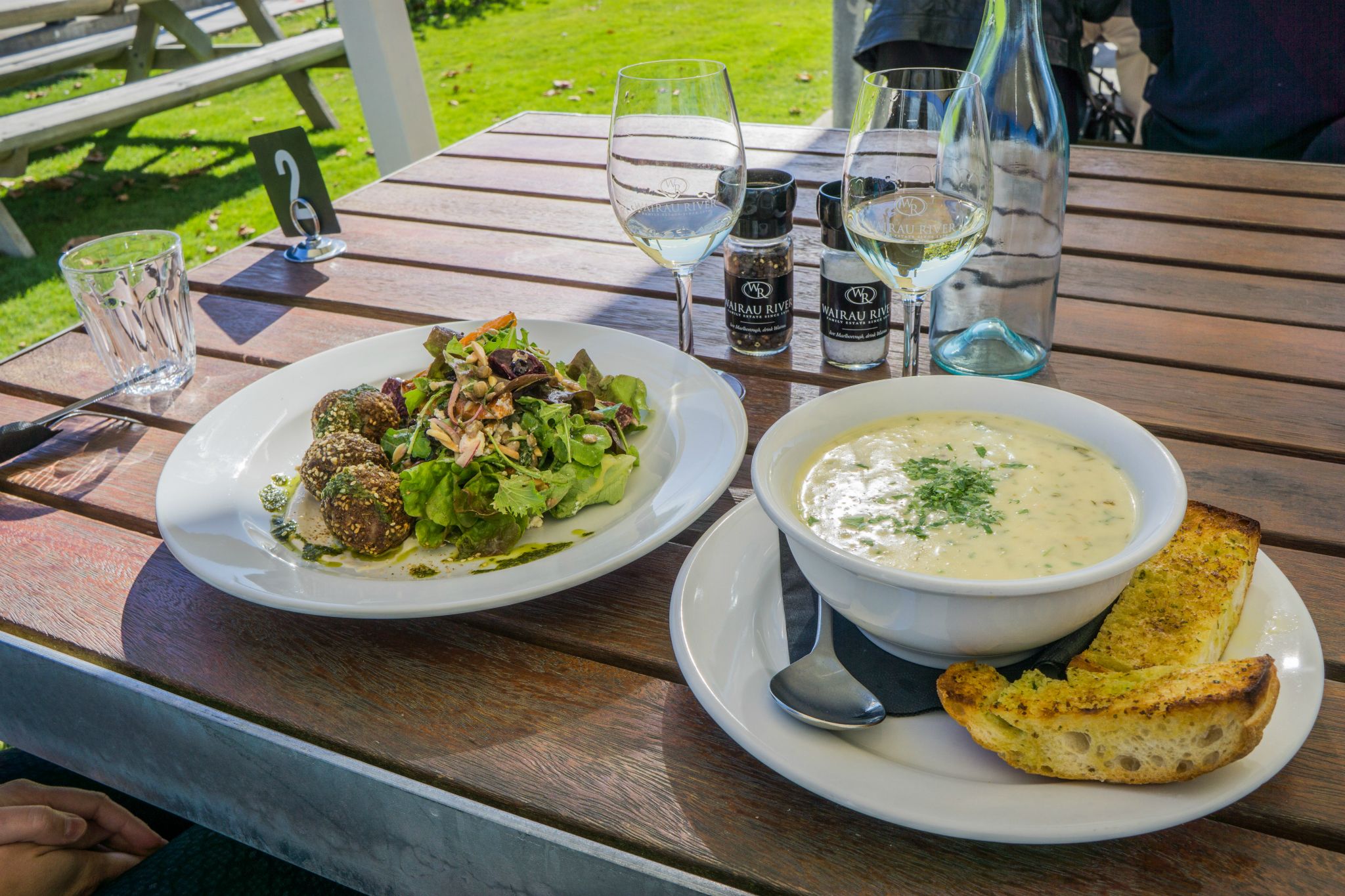 Dessert Foods
Gelato at Gelato Messina - Coolangatta, Australia
Cream Puffs - Otaru, Japan
Egg Aberdeen - Shanghai, China
Mango with Sweet Sticky Rice - Bangkok, Thailand
Coffee Jelly - Takayama, Japan
Coffee
Coconut coffee, Cong Caphe - Hanoi, Vietnam
The Tiller Coffee - Brisbane, Australia
Z Coffee - New Zealand
Egg Coffee - Hanoi, Vietnam
Flat White - Sydney, Australia
Beer
Yona Yona Ale (Yo-Ho Brewing) - Hong Kong, Hong Kong
XPA (Balter Brewing Company) - Brisbane, Australia
Weizen (Hida Takayama Brewery) - Takayama, Japan
The Second Barrel IPA (The Catchment Brewing Co) - Brisbane, Australia
Bia Hoi (fresh beer) - Hanoi, Vietnam
Tastings
Wine Tastings, Napier, New Zealand
Wine Tastings, Marlborough, New Zealand
Garage Project Brewery, Wellington, New Zealand
Harushika Brewery (Sake Brewery), Nara, Japan
The Catchment Brewery, West End, Australia
Lessons Learned
One-way tickets can cause airlines & customs officials heartburn.
Efficient trains are better than planes.
Smiles are universal.
Research basic travel norms (e.g. taxis and toilets) before you go.
It never hurts to ask.